Hyundai integra la robótica en un coche eléctrico capaz de trepar, reptar y caminar
(enviado por Secretaría Planeamiento y Gestión)
Un vehículo que es mitad coche eléctrico y mitad robot pensado para atravesar cualquier tipo de terreno, escalar, "caminar" a cuatro patas o reptar es la propuesta, casi de ciencia ficción, de la casa Hyundai con "Elevate Walking Car", un tipo de vehículo especialmente indicado para situaciones de rescate y reparto de ayuda humanitaria en catástrofes.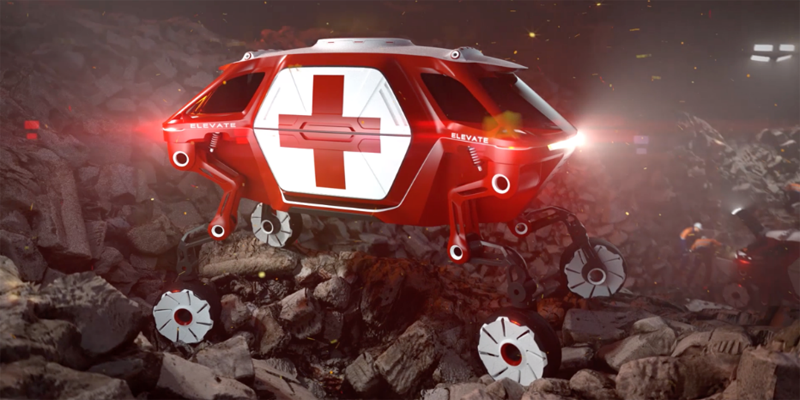 La compañía ha integrado la robótica en un vehículo eléctrico creando un nuevo concepto de coche, lo que denomina "Ultimate Mobility Vehicle (UMV). Según Hyundai, uno de sus "Walking Cars" podría conducir a una ubicación concreta como cualquier otro vehículo tradicional, para seguir la ruta caminando o trepando por un terreno peligroso y llegar a las personas heridas o perdidas. (Nota completa)
Ecovost desarrolla un robot aspirador inteligente capaz de generar un mapa y un patrón de limpieza
(send by Secretariat of Planning and Management)
Cada vez los robots aspiradores van perfeccionándose para garantizar una mayor funcionalidad, como es el caso de Ecovans Deebot 710, presentado el mes pasado en IFA 2018. Este dispositivo inteligente está equipado con una tecnología de mapeo y de movimiento para no obstaculizar en la vida diaria de la familia.
Lo más llamativo del robot aspirador de Ecovans es la incorporación de la nueva tecnología de cartografía Smart Navigation 2.0, que junto a su cámara integrada, permite al dispositivo generar un mapa de las diversas estancias para generar un patrón de limpieza para no pasar dos veces por el mismo sitio u olvidar alguna zona. (Read more)
Leroy-Somer lanza el regulador de tensión digital automático D700
(send by Secretariat of Planning and Management)
Leroy-Somer y Kato Engineering han presentado el D700, un regulador de tensión digital automático especialmente diseñado para hacer frente a los desafíos de la producción de energía en la era digital. Este dispositivo incluye todas las funciones de regulador necesarias, prestaciones excepcionales de la red eléctrica inteligente (smart grid) y numerosas funciones y opciones adicionales que lo convierten en un producto muy versátil.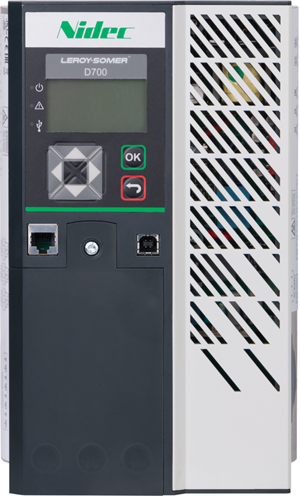 Junto con la gestión de la sincronización de red, el D700 presenta múltiples modos de regulación, incluida la regulación basada en el factor de potencia en el punto de entrega o en la salida del generador (especialmente para redes que funcionan en paralelo). La supervisión del perfil y las especificaciones de las diversas reglamentaciones del "Grid Code" pueden programarse directamente en el D700. (Read more)